Frosty Ferns (Selaginella martensii)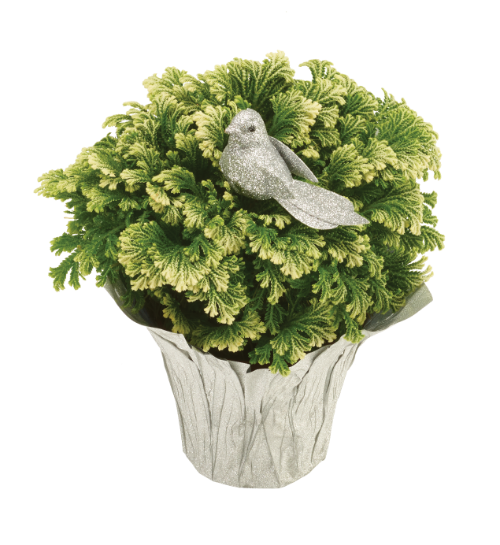 Botanical Name
Selaginella kraussiana
Zone
this plant is not hardy and won't over winter.
Frosty ferns are beautiful evergreen plants that thrive in cool climates. They are characterized by delicate, frond-like foliage that is a deep green color with a hint of silver. The leaves are covered with a white dusting of frosty scales that sparkle in the sunlight, making them look like they are made of snow. They are perfect for adding a touch of winter beauty to any garden or landscape.
Light
Shad outside, indirect sun inside.